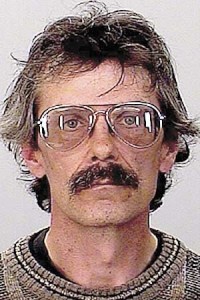 Man accused of sexually abusing three girls
PLEASE SIGN PETITION TO FIGHT PLEA DEAL!!!!
COQUILLE, Ore.- Tracy Lee Kelso, 50, has been charged with nine counts of sexual abuse, two counts of sodomy, and possession of child pornography. Kelso allegedly abused victims as young as four years old.  The parent of one of the victims is outraged. Kelso was released after being in jail just one day because the deputy district attorney didn't have the completed file to charge him. Now the parents have learned Kelso may be offered a plea deal. READ MORE HERE
——————————————————————————————-
WANT TO HELP?
CLICK HERE TO SIGN THE PETITION & FIGHT FOR JUSTICE FOR THESE CHILDREN!!
You can also contact the Coos County District Attorney, Paul Frasier, directly here:
To contact Paul, call (541)396-7550
EMAIL: [email protected]
WEBSITE: http://www.co.coos.or.us/Departments/DistrictAttorney.aspx
______________________________________________________________
READ MORE ARTICLES HERE ON THIS PEDOPHILE:
----------------------------------------------------------------------------------------------------------------------------------
~ DID YOU KNOW? ~
By the time you finish reading this, 15 children will have been abused; In the next five minutes, 30 more; Within the next hour, 360 more; And by tonight, close to 8,000+ children will have suffered from abuse, 5 of which will die. Child abuse has increased 134% since 1980 and is now considered a worldwide epidemic. The high jump in child abuse deaths and the shocking increase in statistics highlights the frightening lack of public knowledge.
Educate Yourself--Learn the Facts--It may Just Save a Child's Life!!


MAKE A TAX-DEDUCTIBLE DONATION TODAY!




DISCLAIMER:
All individuals portrayed on this site are innocent until proven guilty in a court of law.
THIS SITE IS FOR EDUCATIONAL PURPOSES ONLY & OPERATES UNDER THE FAIR USE ACT.
This website may contain copyrighted material. If so, such material is used in the public interest for educational purposes ONLY and is allowable under Title 17 U.S.C. Section 107 of US Copyright Law. This work, unless otherwise expressly stated, is licensed under a Creative Commons Attribution-Noncommercial-No Derivative Works 3.0 United States License. Terms and conditions beyond the scope of this license may be available at dreamcatchersforabusedchildren.com