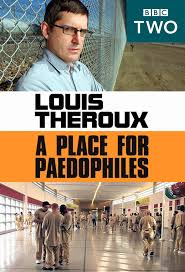 British documentary film maker Louis Theroux has a unique style. Like no other he manages to strike the balance between getting involved with and close to his topics and making sure he keeps enough distance to guarantee his neutrality and independence. His open approach, integrity and diplomacy win people over, even those living in some of the world's most closed communities. Theroux's work method has resulted in quite a few memorable scenes and movies. In his own words and with the aid of video fragments he will shed a light on his style, technique and vision.
Louis has gained access to Coalinga Mental Hospital in California, which houses more than 500 of the most disturbed criminals in America, convicted pedophiles. Most have already served lengthy prison sentences, but have been deemed unsafe for release. Instead, they have been sent here for an indefinite time. Spending time with those undergoing treatment, Louis wrestles with whether he can ever allow himself to believe men whose whole history is defined by deception and deceit.
All right reserved to BBC. This is a non-profit contribution for education.
_______________________________________________________________