On July - 6 - 2013
Comments Off
What Causes Someone To Molest a Child?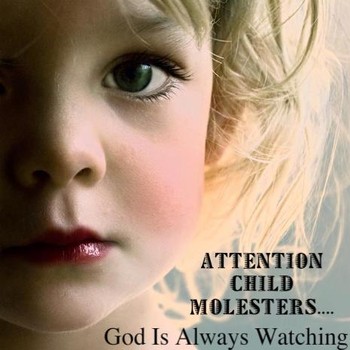 Focus on the cause. To do that, we must know the cause. What could possibly cause someone to suddenly molest a child? In general, sexual abusers act because they fit into one of four broad categories. They act because:
They are children or teenagers who are sexually curious or experimenting.
They have a medical or mental problem that needs treatment.
They are opportunists, who lack feelings for others and who have an antisocial personality disorder.
They have an ongoing sex drive directed toward children.
Let's look at each category…. READ MORE HERE
————————————————————————————————
REAL Testimony of an Ex-Nudist Camp/Pedophile Manager Convicted of Child Molestation