On March - 24 - 2014
Comments Off
Child Trafficking Increases at Alarming Rate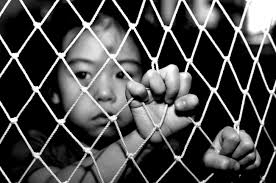 On city streets throughout America a battle is being waged for the soul of humanity, and it is taking place right in front of our eyes. As darkness descends, the fading light lays bare an open wound in the fabric of society. The most vulnerable among us are being offered up as prey for those with unspeakable appetites. Children are being trafficked sexually in this country at an alarming rate and right now 300,000 are at risk of being prostituted. According to the National Center for Missing and Exploited Children, the average age of a sex-trafficked child is 13-14 years old. Each pimp can make $150,000-$200,000 per child a year, and the average pimp has four to six girls.  
READ MORE HERE

————————————————————————————————
20 Ways You Can Fight Child Trafficking
After first learning about human trafficking, many people want to help in some way but do not know how. Here are just a few ideas for your consideration.
1. Learn the red flags that may indicate human trafficking and ask follow up questions so that you can help identify a potential trafficking victim. Human trafficking awareness training is available for individuals, businesses, first responders, law enforcement, and federal employees.
2. In the United States, call the National Human Trafficking Resource Center at 1-888-373-7888 (24/7) to get help and connect with a service provider in your area, report a tip with information on potential human trafficking activity; or learn more by requesting training, technical assistance, or resources. Call federal law enforcement directly to report suspicious activity and get help from the Department of Homeland Security at 1-866-347-2423 (24/7), or submit a tip online at www.ice.gov/tips, or from the U.S. Department of Justice at 1-888-428-7581 from 9:00am to 5:00pm (EST). Victims, including undocumented individuals, are eligible for services and immigration assistance.